WE SOLICIT
EXPORT ENQUIRIES
ONLY FROM OVERSEAS BUYERS - Minimum Quantity One - 20 FEET Container Aprx. 700 Packages

Spices | Dal & Pulses | Rice, Tea & Cashew | Heat & Eat | Fruit Pulp & Slices | Pastes & Pickles | Papads
Agarbatti | Instant Food | Sweets, Snacks & Syrups | Other Food Stuffs & Provisions
Handicrafts | Household Utensils | Cosmetic, Toiletry & Ayurvedic | Special Bakery Products | Jyoti Brand Items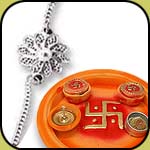 HANDICRAFTS :
India has the invaluable heritage of some of the best craftsmanship. We present handicrafts made from a variety of materials including metals, wood, glass, threads, clay, beads and a host of others. There are beautiful handcrafted items like diyas and rakhis that add a jubilant touch to Indian festivals.
| | |
| --- | --- |
| Diwali Diya Decorated with wax | Diwali Diya Decorated without Wax |
| Clay (Mud) Diya (plain) | Brass Diya |
| Rakhi (hand-made) | Rakhi/Pooja Dish |
| Dandiya (assorted) | Cotton Wicks (long/round) for Diya |
| Brass Agarbathi Stands | Indian Magazines |
| Artificial flowers Toran | Artificial flowers Garland |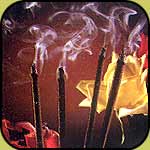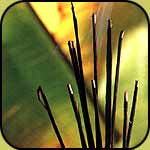 AGARBATTI (Incense sticks):
We offer fine quality agarbathis or incense sticks that have natural, exotic fragrances. There are different perfumes like sandalwood, jasmine, rose and chandan. These fragrances spread the ambience of freshness and tranquility. The incense sticks are packed in attractive packages.
DESCRIPTION
PACKING
DESCRIPTION
PACKING

'MUKESH' AGARBATTI (Incense)


P R E M I U M (Hexa)
F R U I T Y (Hexa)
Majesty
50box x 6x20stk
Strawberry
50box x 6x20stk
Blossoms
50box x 6x20stk
Green Apple
50box x 6x20stk
Meditation
50box x 6x20stk
Water Melon
50box x 6x20stk
Intimate
50box x 6x20stk
Peach
50box x 6x20stk
Passion
50box x 6x20stk
Lemon Orange
50box x 6x20stk
Sandal
50box x 6x20stk
Coconut
50box x 6x20stk
F L O R A L (Hexa)
Mango
50box x 6x20stk
Rose
50box x 6x20stk
Cherry
50box x 6x20stk
Jasmine
50box x 6x20stk
H E R B A L (Hexa)
Mogra
50box x 6x20stk
Patchouli
50box x 6x20stk
Lavender
50box x 6x20stk
Mint
50box x 6x20stk
Lily
50box x 6x20stk
Pine
50box x 6x20stk
Champa
50box x 6x20stk
F A N C Y (Hexa)
S P I C Y (Hexa)
Musk
50box x 6x20stk
Cinnamon
50box x 6x20stk
Vanilla
50box x 6x20stk
Clove
50box x 6x20stk
Frankincense
50box x 6x20stk
Cardamom
50box x 6x20stk
Three In One
50box x 6x20stk
Saffron
50box x 6x20stk
Exotic
50box x 6x20stk
Above also available in 25box x 25 x 8stks (small square packet) & 12box x 6 x 12long stk(16") Hexa

AGARBATTI (INCENSE STICKS) & DHOOP (JOSSTICKS)


Padmini Brindavan Sandalwood Agr
25doz x 20stks
HEM Precious Chandan Agarbatti
50doz x 20stks
Padmini Gulistan Agr (Hexa)
25doz x 20stks
HEM Precious Gulab Agarbatti
50doz x 20stks
Padmini Pakeeza Agr (Tube)
25doz x 10stks
HEM Precious Mogra Agarbatti
50doz x 20stks
Padmini Lyrics Agr (Hexa)
25doz x 20stks
HEM Precious Lavender Agarbatti
50doz x 20stks
Padmini Incense (Hexa)
25doz x 20stks
HEM Precious 3-In-1 Agarbatti
50doz x 20stks
Padmini Dhoop KS (Big)
10gross x 10
Marjani Agarbatti (Long Tube)
10doz x 12stks
Padmini Dhoop S (Small)
10gross x 10
Charminar Camphor (Kapur)
90x16pkt x4tab
Sai Flora Agarbatti (25gms)
24 Kgs Ctn
Jai Santoshi Maa Camphor
600box x 20pkt
Nag Champa Agarbatti
25doz x 40gms
Laxmi Dhoop
80 dozen Carton
Cycle 3-In-1 Agarbatti
6doz x 100stk
Hari Darshan Maharaja Dhoop
4tin x 4dozx20stk
We also offer other reputed brand of Agarbatti that is available in our local market.
Spices | Dal & Pulses | Rice, Tea & Cashew | Heat & Eat | Fruit Pulp & Slices | Pastes & Pickles | Papads
Agarbatti | Instant Food | Sweets, Snacks & Syrups | Other Food Stuffs & Provisions
Handicrafts | Household Utensils | Cosmetic, Toiletry & Ayurvedic | Special Bakery Products | Jyoti Brand Items


Home | Profile | Contact | Query | E-mail